An Indiana-based cosplayer designing outfits that are creative, colorful, and carefully crafted for special events and everyday wear.
About LadyDragon Creations
LadyDragon Creations specializes in crafting custom costumes, including standout cosplay outfits and specialty attire. Her creative designs have been recognized in various publications. Alongside her involvement in Midwest conventions, she has traveled the country to attend different events, further showcasing her passion and dedication.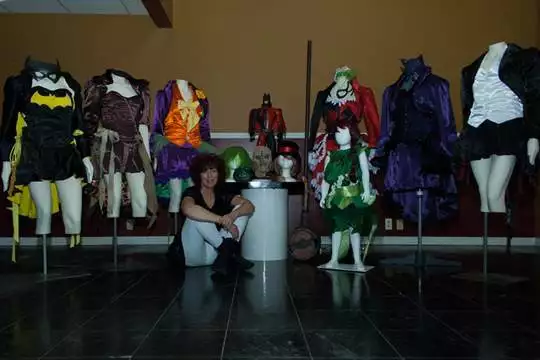 LadyDragon Creations is Lisa Anderson-Kleckner, a professional beautician and makeup artist. Lisa began cosplaying in March of 2014, and she has never looked back. Her role as a stylist, along with her life-long love of the arts, has given her a keen awareness of fashion and styles.
Lisa has traveled across the country to attend a variety of conventions and events. Her experience has seen her hosting cosplay guest spots, running public panels, operating and judging cosplay contests, and stepping in as the makeup artist for celebrity guests.
Interested in having LadyDragon Creations attend your upcoming event?
Reach out to us today and share some details with us about your event. We'd love to know more about it to better understand how we might be able to help you.
Check Out Some of My Work